Super Duplex – VST Industries is approved for manufacturing
VST offers manufacturing of constructions in Super Duplex, were we have the opportunity to offer both manually welding and welding by robot. We can produce both single productions and hole series of products.
Super Duplex is a type of stainless steel, together with Duplex and Lean Duplex. Super Duplex is characterized by its enormous strength and corrosion constancy. Because of this, Super Duplex is highly suitable for critical components such as containers for oil, chemicals, acid, but it is also suitable for components such as heat exchangers and water systems.
We are approved to weld in Super Duplex within group 10.1 and 10.2. The approvals cover:
\\ Robot welding \\ Fillet Weld and Butt weld, MIG and TIG
\\ Manual welding\\ Butt weld, MIG and TIG
Contact us to hear more about Super Duplex
We give a non-binding offer.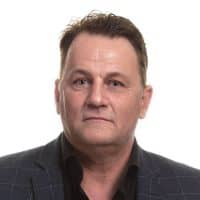 Claus Holm
Sales & business development
Claus Holm
Sales & business development